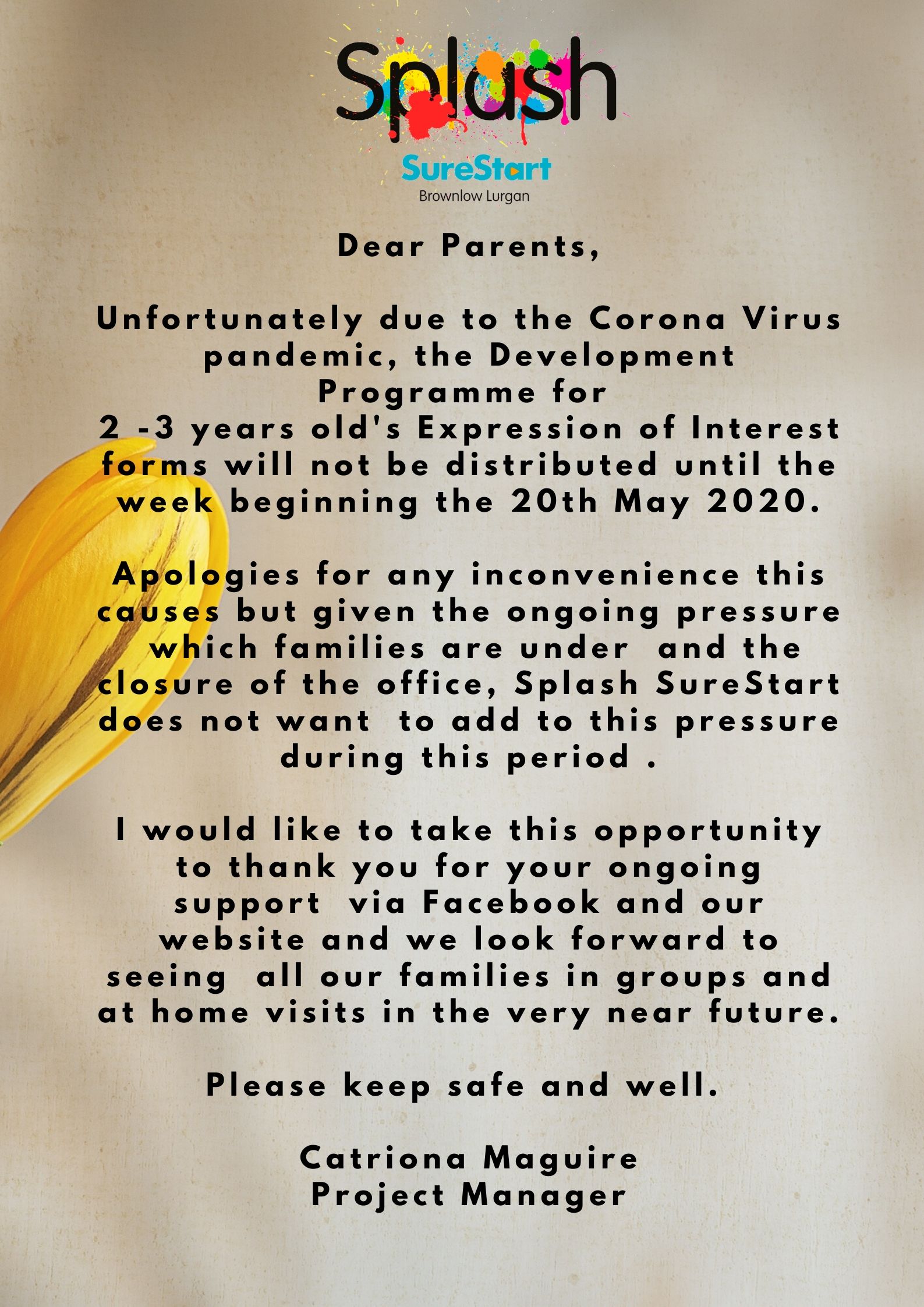 Dear Parents
Unfortunately  due to the Corona Virus pandemic,  the Development Programme for 2 -3 Years Old's Expression of Interest forms will not be distributed until the week beginning the 20th May 2020.  Apologies for any inconvenience  this causes  but given the ongoing pressure  which families are under  and the closure of the office , Splash SureStart does not want  to add to this pressure during this period .
I would like to take this opportunity  to thank  for your ongoing support  via Facebook and our website  and  we look forward to seeing  all our families in groups and at home visits in the very near  future .
Please keep safe and well.
Catriona Magurie
Project Manager